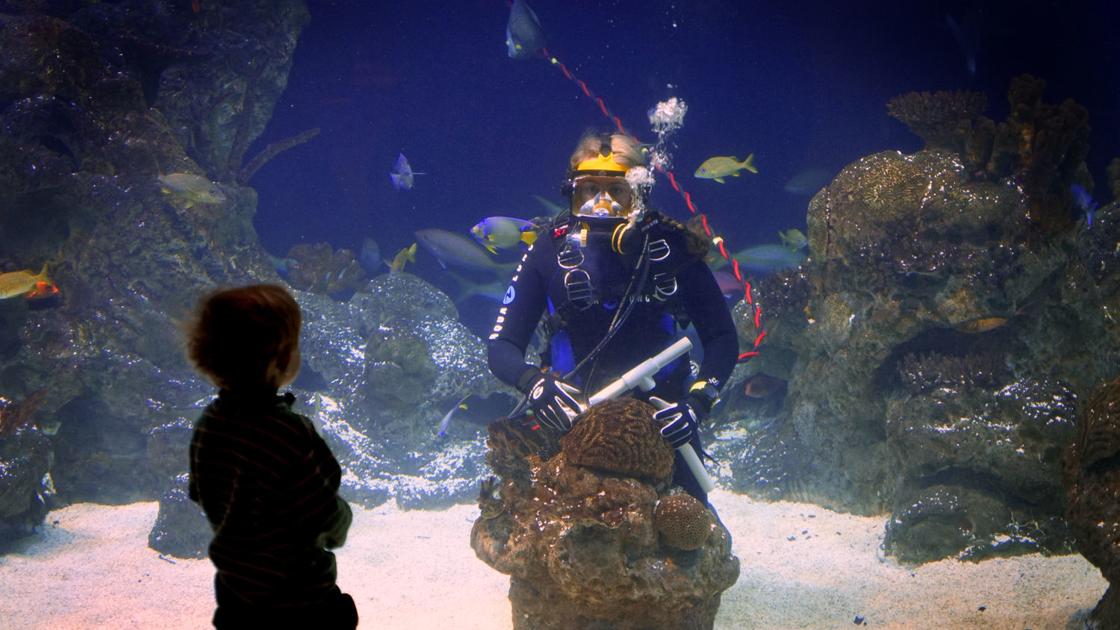 'A Different World': At Greensboro Science Center, Lucky Few Discover Life Inside Tanks | Local
It is only after they have passed the physical demands that they can move on to classroom training.
"The process from start to finish usually takes a few months before they can actually get in and dive into one of our systems," Wiegand said.
But once they're done, the volunteers get a glimpse of a world they wouldn't find if they were in the ocean.
"I'm never going to dive and see two sandbank sharks, a black-nosed shark, a southern stingray, an eagle ray, a pufferfish – all in a small view of my mask," Wiegand said.
Wiegand believes this unique opportunity is what attracts volunteers. She thinks many want to give back to the Science Center, which has given so much to the community.
The close interaction with marine life is a huge bonus, she admits. That's what she likes best as the Science Center's Dive Safety Officer.
Coming from a love of the "underwater world," Wiegand said she knew how to swim before she could walk.
"I started diving as a teenager and I was like, 'This is it. This is what I want to do.'"
She has been a professional diver since 2000 and joined the Greensboro Science Center last year.
Wiegand said the "short version" of his job description "oversees the dive program". This includes, however, a long list of responsibilities, such as meeting state and federal workplace safety standards as well as those set by the Association of Zoos & Aquariums. Plus, there's a lot more paperwork and seating behind a desk than you might expect, Wiegand added.