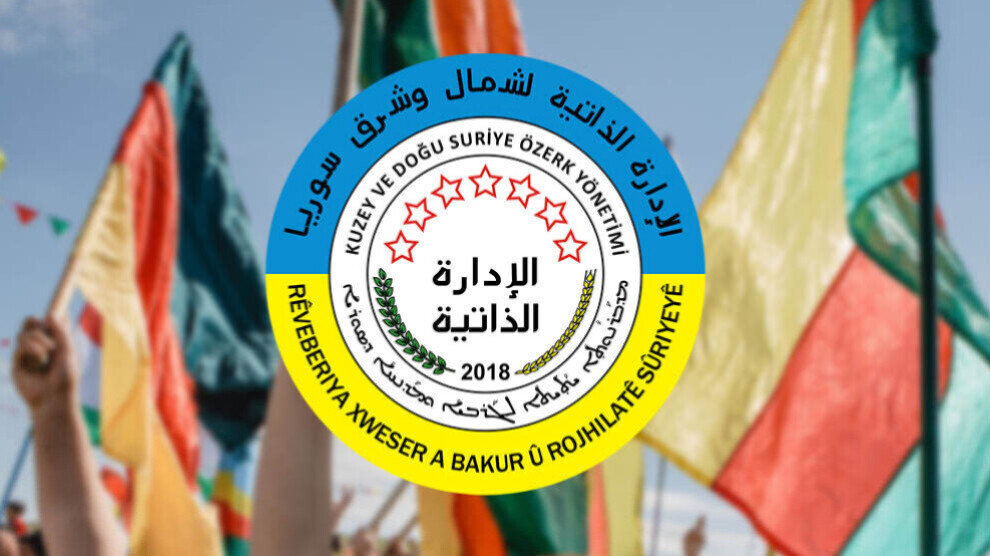 AANES calls for international action to end the Turkish occupation and attacks
In a statement on the occasion of the third anniversary of the occupation of Girê Spî (ar: Tal Abyad) and Serêkaniyê (ar: Ras al-Ain), the Autonomous Administration of Northern and Eastern Syria ( AANES) called for international action to end the attacks of the Turkish occupation.
The AANES statement released on Sunday includes the following:
"The Turkish occupation and intervention in Syrian territories is perceived not only by the regional community, but by all the Syrian people. The Turkish state sought to Turkify the region in an effort to revive the Ottoman and Misak-ı Milli [National Pact; a plan drawn up in the Ottoman parliament in the early 1920s, which envisages a Turkish territory including Thrace, northern Syria and northern Iraq]. Through political and military bargaining and the use of terrorist groups and mercenaries, it seeks to unleash ethnic and civil war. On the other hand, it tries to eliminate the democratic projects which constitute a solution to the Syrian crisis. To this end, he occupied Girê Spî and Serêkaniyê on October 9, 2019. Through the mercenary groups involved in corruption, massacres and looting, he tries to erase the history, culture and ethnic composition of the region.
Turkey has displaced hundreds of thousands of people from Afrin, Serêkaniyê and Girê Spî and installed families of mercenaries in their place. With this, the Turkish state wants to change the demographic structure and turn the region into a safe haven for mercenary groups that have been defeated by the SDF (Syrian Democratic Forces) and the International Coalition.
As the autonomous administration of northern and eastern Syria, we will consolidate our struggle in all fields to liberate the occupied territories from savage terror and ensure that the Turkish state is prosecuted for war crimes and crimes against humanity.
Turkish UCAV attacks on northeast Syria, the use of prohibited weapons and the incitement of fear and unrest are a continuation of its policy of occupation.
This occupation would not have taken place without the ambiguous international policy, in particular the policy followed at the time by the United States of America. The peoples of the region are fighting terrorism with the support of the International Coalition, and they are paying the price for this policy.
We call on the International Coalition, the Guarantor States and the international community to assume their moral and legal responsibilities, to act quickly, to stop the occupation attacks of the Turkish State and to eliminate all their effects. Furthermore, a clear stance must be taken against Turkey's occupation policy and to ensure the safe return of the indigenous population. The Turkish state, which is an occupying force in the region, weakens our international fight against terrorism and prevents the achievement of lasting solutions to the crisis in Syria.