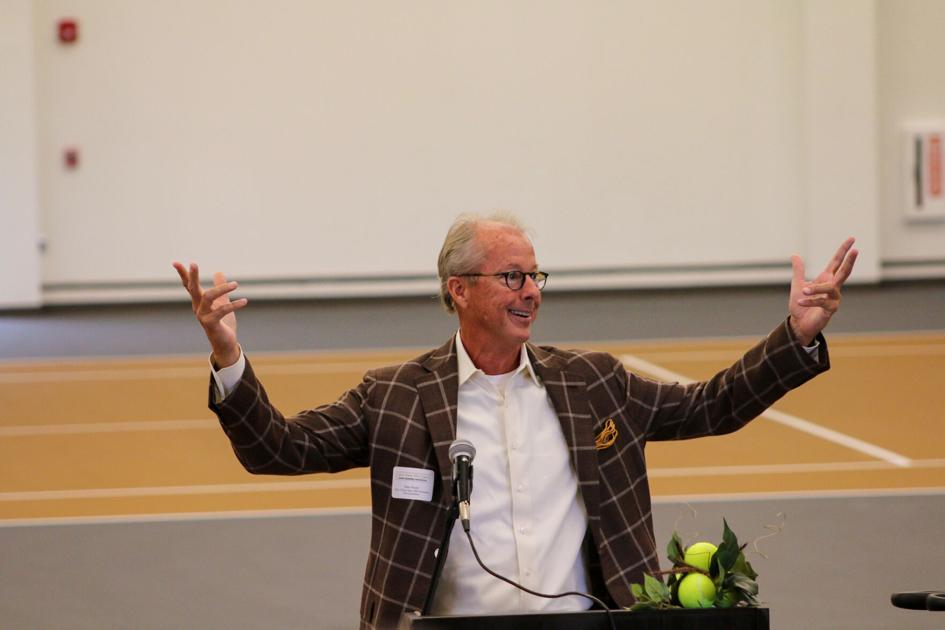 Back home, Hush named interim president | New
An Emporia State alumnus was named interim president by the Kansas Board of Regents yesterday afternoon. Ken Hush will replace the current interim president, George Arasimowicz, while KBOR launches its search for the 18th president of ESU.
"We looked for someone who has a passion for college," said Cheryl Harrison-Lee, President of KBOR. "It's always fantastic to have a university alumnus, someone who has also shown a commitment to the university and someone who also has strong leadership skills, who is visionary and who has a proven track record as a framework, and we found all of these things in Mr. Hush.
Hush graduated from ESU in 1982, with a double degree in business administration and marketing. While at ESU, Hush led the tennis team to four Central State Intercollegiate Conference titles, one NAIA District 10 title and three NAIA National Tournament appearances, according to ESU Athletics.
"(Discovering) was goosebumps, it was excitement," Hush said. "I just want to do well on behalf of all of the alumni and current students, who are first and foremost, and the community."
After being named interim president, Hush turned around to start immediately, with today being his first official day.
"I am honored and honored to be the acting president of the university from which I graduated in the community in which I grew up," Hush said in the KBOR press release. "I am delighted to have the opportunity to work with students, faculty and staff to make ESU better, stronger and a place where excellence is a constant goal."
Previously, Hush served as Chairman of the Board of Trustees of the ESU Foundation and of the Board of Trustees of Wichita State University, according to the KBOR press release. Most recently, he worked as CEO of an Emporia-based company, BLI Rentals.
"I am excited that President Hush is leading Emporia State University," Arasimowicz said. "President Hush will make ESU a great university with great people."
Harrison-Lee said she was excited to see what Hush will do during his tenure as interim president.
"Ken Hush has a passion for Emporia State and brings extensive leadership experience to the role of Interim President," Harrison-Lee said in yesterday's KBOR press release. "I am grateful that he is ready to take on the responsibility and leadership of the university during this time of transition."
KBOR plans to conduct a closed search for the next president in hopes of attracting more candidates.
"When we do a closed search, we tend to attract a larger pool of applicants," Harrison-Lee said. "A lot of current employees don't want to show they're looking for a new opportunity. (Doing a closed search) creates a level of comfort for sitting presidents or sitting provosts – that they can apply and that will be kept private in case they don't get the job.
As KBOR prepares to launch the next chairman's search committee, they envision a six-month timeline with hopes of filling the position permanently by fall 2022. They will start by appointing a committee chairman in December, then bring the full committee together.
"In January, we meet the committee," said Blake Flanders, President of KBOR. "(We) will develop the leadership profile for the job — it's kind of like a job description. Then we will do listening sessions for the whole campus and the whole community. So even if you are not on the committee, we want you to be on it as we develop this job description or profile so that you can contribute.