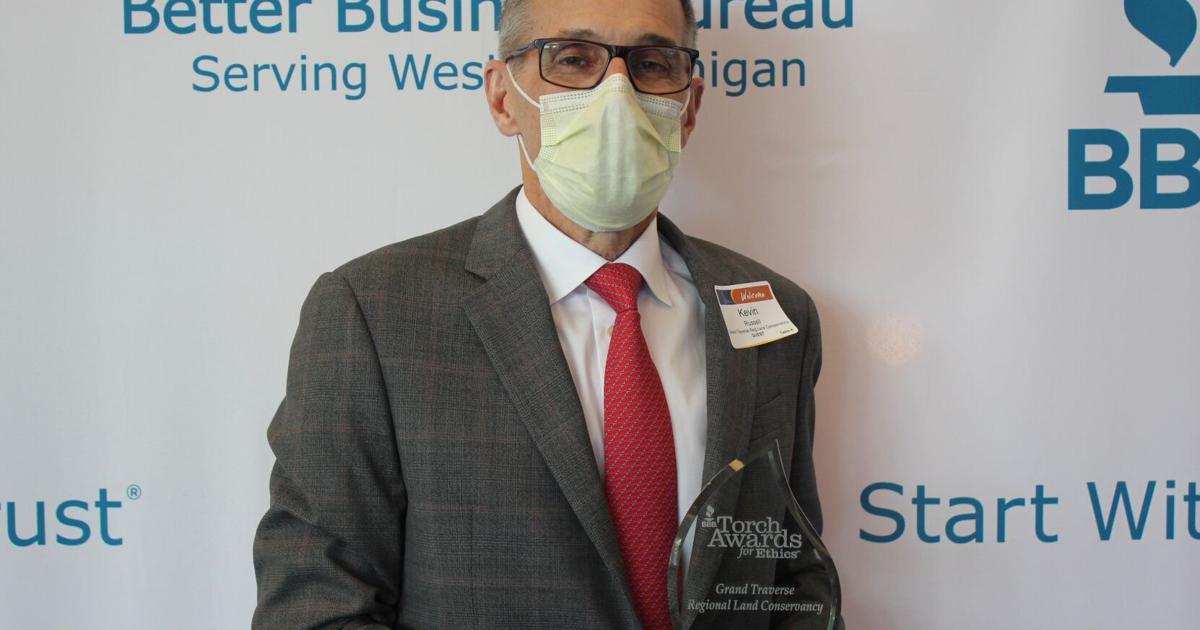 BBB Names 2021 Torch Prize Winners | Business
GRAND RAPIDS – Two companies in northern Michigan and a third with a location in the region were recipients of the 2021 Better Business Bureau Torch Awards for Ethics.
The Better Business Bureau serving West Michigan hosted an awards ceremony on November 22. The event was held in conjunction with the Economic Club of Grand Rapids.
The BBB Torch Awards for Ethics "celebrate businesses and nonprofits that demonstrate a dedication to trust and ethics," according to a statement.
The Grand Traverse Regional Land Conservancy won the Northern Region award for nonprofit organizations with more than 20 employees. Cadillac's Northern Hearth Quilting & Sewing Center, LLC won the area award for businesses with 1-10 employees.
Applied Imaging, which has a location in Traverse City, won the Central / South region award for companies with more than 175 employees.
"With their commitment to their community, their customers and their teams, these businesses and nonprofits are showing us the value of trust and ethics," said Lisa Frohnapfel, President and CEO of Better Business Bureau Serving Western Michigan, in a statement. "We are honored to celebrate these organizations and the work they do.
The BBB Serving Western Michigan's other Torch Award for Ethics went to:
Company 11-50 employees Northern Region: Papa's Place Adult Daycare LLC, Reed City
1 to 20 non-profit employees: Junior Achievement of the Michigan Great Lakes, Grand Rapids
Non-profit organization 20+ employees Central / South Region: Safe Haven Ministries, Grand Rapids
Company 1 to 10 employees Central / South: HourGlass test solutions, Grand Rapids
Company 11-50 employees Central / South: Hutcherson Construction, LLC, Plainwell
Company 51-175 employees Center / South: Maple Hill Auto Group, Kalamazoo
Huntington Bank is the title sponsor of the Torch Awards for Ethics 2021. Other sponsors included Amway, Applied Imaging, Ayers Basement Systems, BHS Insurance, Beene Garter, Blue Cross Blue Shield of Michigan, Centennial Securities, Express Employment Professionals, Fifth Third Bank, Fox Motors, LMCU, Quality Edge, Mercantile Bank and WOOD TV.