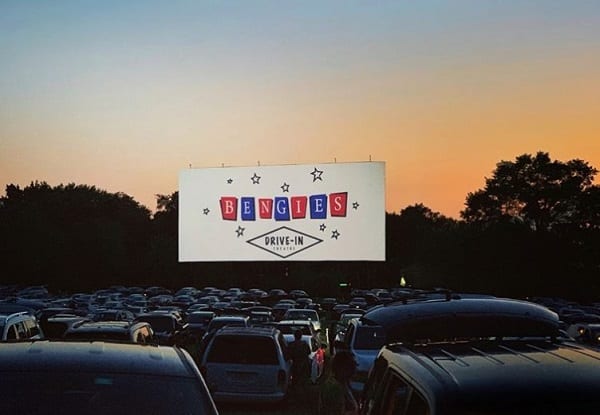 Bengies Drive-In Theater Responds to Jobs Policy Criticism, Announces Upcoming Ownership Change
MIDDLE RIVER, MD—Bengies Drive-In Theater has responded to online criticism of its "terms of employment."
The historic Middle River drive-in was the subject of intense backlash this week after some deemed their "terms of employment" extravagant, with coverage ranging from local news blogs such as Baltimore Fishbowl to the so-called "front page of the Internet". ", Reddit.
On Thursday afternoon, Bengies released a statement from owner D. Edward Vogel saying that over the past year he had begun to pass the reins to his "right hand man," Kenneth Adam Jr. and that the events of last week had accelerated. this process.
Vogel went on to defend Bengies and many policies criticized online.
"For 33 years, I have been the sole owner and operator of Bengies Drive-In Theatre. That changed last year," Vogel writes. "I am now co-owner of the Bengies, having made my longtime "right hand man" Kenneth Adam, Jr. the "heir apparent" to the Bengies, if the Bengies Drive-In Theater is to continue without me.
"His 'right hand' is our longtime top manager, Sean," Vogel added. "We were hoping to make this announcement under more celebratory circumstances; however, recent events have accelerated this. I am 64 years old and I am aware of my aging and my mortality.
His full statement which was posted on Facebook can be viewed below: