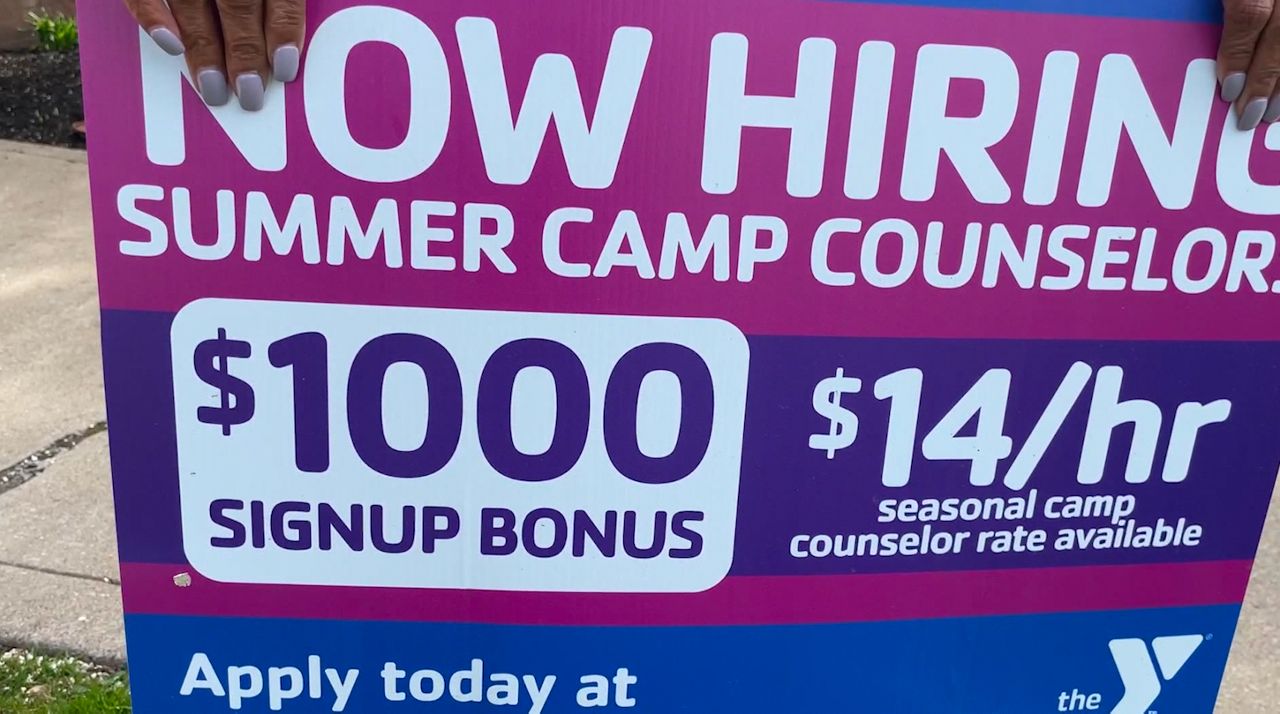 Cleveland Area YMCA Offers Summer Job Incentives
CLEVELAND — Tish Bowling, vice president of youth development at the Greater Cleveland YMCA, said summer camps haven't been full for the past two years.
But this year is different, and they expect a full camp.
They need advisers.
"The demand is very high," she said. "We're not the only summer camp in the area, so there are plenty of summer camps. The competition is high, but we offer the best opportunity."
There will be greater incentives than ever. The organization raised the hourly wage to $14 an hour, with a signing bonus of $1,000.
"It was to get people to apply a little bit more, and we also want to improve the quality of people applying," Bowling said. "You must be 18 to take up a position at summer camp, and we're reaching out to those in college who are interested in education, as we provide intensive and comprehensive training. »
This includes lifeguard training, which the YMCA will provide free of charge to the applicant. Aquatics coordinator James Mannion said participants simply had to be 15 by the end of the course and could be certified.
"One of my instructors here, she didn't have her certification over a month ago, and she's here in the water now with the kids," Mannion said.
Bowling said they had a lot of openings and the $1,000 bonus was not upfront. It is divided into increments.
"Two hundred and fifty after a month and the rest at the end," she said.
Bowling said it was a way to make sure the monitors and lifeguards stayed for the entire camp.