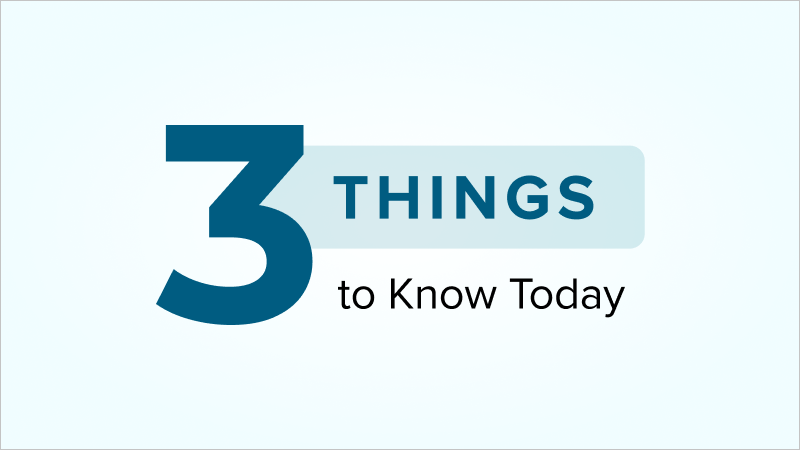 Do you have medical technology? ; Advantages and disadvantages of self-employment; and COVID Waivers

How you – and your patients – can benefit from medical technology
Physicians have a growing set of tools at their disposal. Medical technology affects healthcare systems, patient care and treatment, and public health. By understand the medical technology available todayphysicians will be able to put the technology – and its benefits – to work for the patients who need it most.
Artificial Intelligence (AI): AI-powered platforms can help with everything from administrative tasks to predicting future disease complications to diagnosing genetic disorders in newborns.
Wearable technology and "captured" tools: Wearable devices track and measure data and can alert patients and their physicians to important health events, inside and outside of hospital settings.
Digital Therapy (DTx): DTx is used for many conditions, including mental health issues and recovery from opioid use disorder, for example. These are evidence-based, FDA-approved treatments that doctors can prescribe to treat a variety of chronic conditions.

Do independent docs have it better?
What are the advantages and disadvantages to practice medicine on your own?
Medscape surveyed more than 740 independent U.S. physicians about the pros and cons of their jobs, satisfaction with their income and work-life balance, job security, feelings about government agency regulations, their future career plans and other key topics.
Nine out of 10 independent doctors said they had valuable advantages over their peers who work for health systems, according to the Independent Doctors report: Is it worth being your own boss?
Benefits: Respondents said they had considerable autonomy, were in control of their own productivity, had no company-set productivity goals, and could influence their revenue growth .
The inconvenients : Respondents said they had to manage staff, help run a business and deal with more government regulations and that their income could flatten out or decline at any time.

Understanding Your Risks with COVID-19 Waivers (Blog)
The COVID-19 pandemic is easing and with it certain regulations that may apply to healthcare facilities.
Some new regulations remain in place, such as those related to telemedicine, but others may have already ended or will expire soon, which could cause problems for your practice.
Health care providers should know which is which and confirm that they have understood the waivers or changes in law that they previously relied on.
Stark's Law: Otherwise known as the Physician Self-Referral Act, it generally prohibits physicians from referring Medicare patients to an entity in which the physician or an immediate family member has a financial interest. State and federal regulators have temporarily waived some of the law's regulations under COVID-19; this waiver remains in effect.
Medicare Anti-Markup Payment Limitations (AMPL) Rule: Some physicians mistakenly believed that the Stark Law waiver also applied to AMPL. This is not the case, and physicians may have an obligation to identify and return payments to Medicare or other payers if they act as if this is the case.
For more information, follow Medscape on Facebook, Twitter, instagramand Youtube