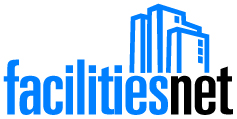 Facilities coordinator from temporary to permanent – job offer in facilities management
Apply to: https://www.click2apply.net/7ePKMWtQAwKPfLXyTlM2k
The description: SUMMARY OF THE POSITION
The Temporary Accommodation Coordinator will assist the Facilities Manager in maintaining the offices and responding to occupant service requests. The candidate should be able to work on-site and be able to work weekly shifts (eg, 7:00 a.m. to 3:00 p.m., 11:00 a.m. to 7:00 p.m.) and be able to adapt to changing work schedules for the needs of the foundation. The candidate must be able to communicate effectively with all occupants of the office space.
This is a temporary opportunity that could turn into a permanent position for the right candidate.
ESSENTIAL DUTIES / RESPONSIBILITIES
• Respond to occupant requests, which may include, but are not limited to, moving materials, hanging artwork, installing keyboard trays, assembling furniture and making minor repairs .
• Maintain occupant comfort by using building management systems, adjusting thermostats, manipulating registers and working with property management.
• Keep occupants informed of the work requested via the work management system, notify occupants of abnormal conditions via the intranet in collaboration with the foundation's communications department.
• Carry out patrols in occupied spaces to identify facility problems and take action to correct them.
• Perform preventive maintenance on refrigerators, ice makers, dishwashers, water dispensers, etc.
• Respond to appliance malfunctions, plumbing issues and any reported abnormal conditions in the office space.
• Coordinate with contractors and property management to repair faults and malfunctions.
• Oversee on-site facility contractors, which includes, but is not limited to, cleaning, electrical, facilities and appliances.
• Perform manual tasks.
• Perform administrative tasks.
• Perform any other assigned task that is not specifically indicated in this job description.
MINIMUM QUALIFICATIONS:
• Must be customer service oriented.
• Strong computer skills including Excel and Word.
• Excellent written and oral communication skills.
• Must be able to squat, kneel, crawl and climb.
• Must be able to lift, pull and push more than 50 lbs. Repeatedly.
• Have a working knowledge of the use of hand and power tools.
• Must be able to work rotating shifts, overtime, occasional nights, weekends, holidays as required and respond to office emergencies.
THE DIVERSITY COMMITMENT OF THE SIMONS FOUNDATION
Many of the best ideas and discoveries come from a diverse mix of minds, backgrounds and experiences, and we are committed to cultivating an inclusive work environment. The Simons Foundation actively seeks a diverse pool of candidates and encourages candidates from all backgrounds to apply. We provide equal opportunities to all employees and job applicants regardless of race, religion, color, age, sex, national origin, sexual orientation, gender identity, disposition genetic, neurodiversity, disability, veteran status or any other category protected by the federal government, national and local law.
Apply here: https://www.click2apply.net/7ePKMWtQAwKPfLXyTlM2k
PI159660944