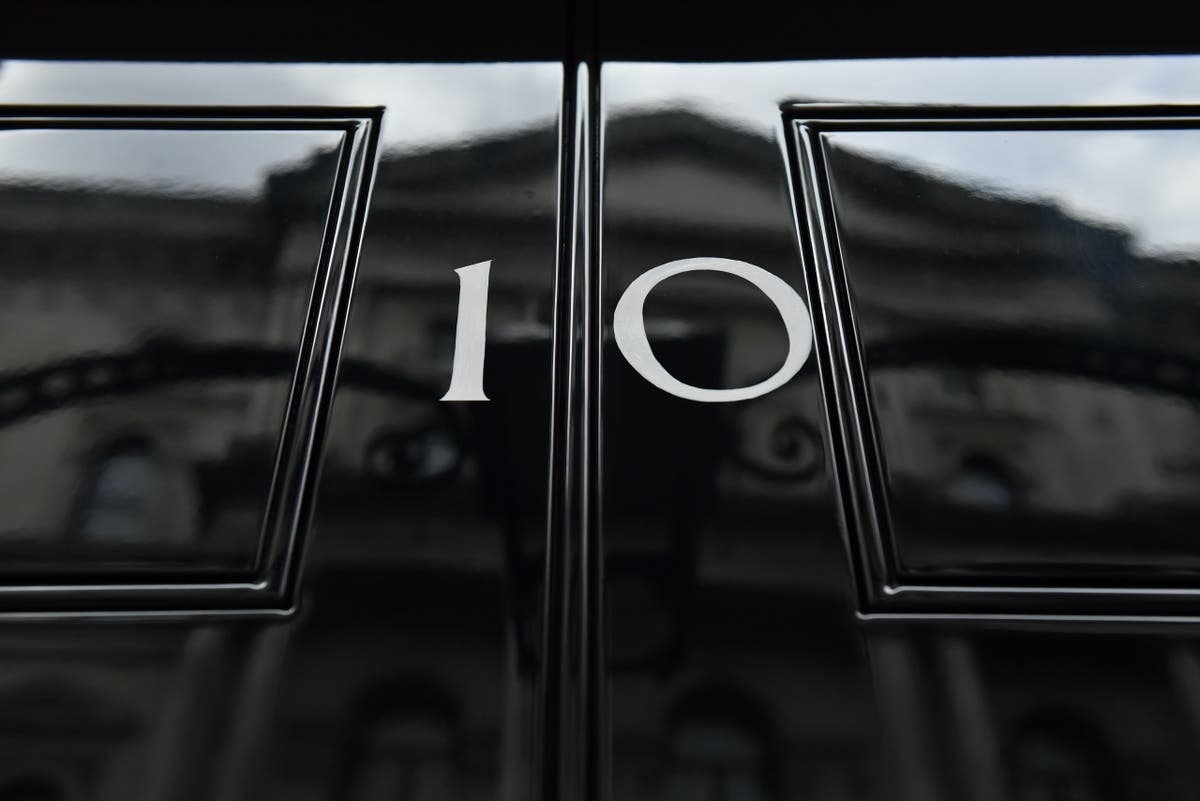 Former government ethics chief reportedly fined over 'partygate' scandal
The former government ethics chief has reportedly been fined over the 'partygate' scandal.
Helen MacNamara, who previously served as Deputy Cabinet Secretary, is believed to be among the first group of people to receive a Fixed Fine Notice (FPN) from Scotland Yard as part of its investigation into alleged parties breaking the lockdown in Downing Street and Whitehall .
The Daily Telegraph reported Ms MacNamara was fined £50 on Friday in connection with a walkout held at the Cabinet Office on June 18, 2020 to mark the departure of a private secretary.
Meanwhile, multiple reports suggest people have also received fines linked to a rally which took place on the eve of the Duke of Edinburgh's funeral last year. These FPNs were part of the first round of 20 issued by the Metropolitan Police.
Ms MacNamara served as Managing Director of Property and Ethics at the Cabinet Office from 2018 to 2020.
The purpose of this role was to ensure the highest standards of ownership, integrity and governance in government.
She was promoted to assistant cabinet secretary in March 2020 and later left government to work for the Premier League.
The departure to 70 Whitehall on June 18, 2020 was reportedly arranged for Hannah Young, a former domestic policy adviser who served as deputy consul general in New York.
There would be about 20 people present, with alcohol consumed.
It was reported that advisers and officials gathered after work for two separate events on April 16, 2021, as the country mourned the death of the Duke of Edinburgh.
One was for former Downing Street communications director James Slack, and the second was for a photographer, and they were then said to have merged.
No 10 staff member would have partied into the wee hours of a seven hour session.
Take-out pizzas were reportedly ordered and some of the revelers reportedly used a slide belonging to Mr and Mrs Johnson's son, Wilfred.
The following day, the Queen sat alone – socially distant from her family – as she said goodbye to her husband.
No 10 previously said an apology had been issued at Buckingham Palace.
It has also been suggested by ITV News that Mr Johnson will not be questioned by the Metropolitan Police as part of their 'partygate' investigation.
Indeed, the force is not interviewing those who received questionnaires as part of the investigations and could potentially be fined, the broadcaster said.
On Sunday evening, Tory MP Steve Brine called for transparency on those fined.
Speaking to BBC Radio 4's Westminster Hour, the Winchester MP said: 'They should just be honest about who's been told what and say it all out there and say, you know what, we got it wrong, or this person has this very well, because these press guys, they're not going to focus on local election issues, they're going to scratch and try to dig it all up again.
The Met is investigating 12 events, including up to six that Mr Johnson allegedly attended, and sent out more than 100 questionnaires.
The PM received his in February.
ITV said the only officials interviewed are "witnesses", whose role is to help police interpret questionnaires submitted by other people.
"The Met is not interviewing those who have received questionnaires and risk being fined," he said.
So far Number 10 has only promised to confirm whether Mr Johnson or Cabinet Secretary Simon Case receives an FPN.
The Prime Minister reportedly did not attend the June 18, 2020 rally or the April 16, 2021 events.
The Met declined to comment. The Cabinet Office also said it had nothing to add, beyond a statement from Scotland Yard released earlier this week.