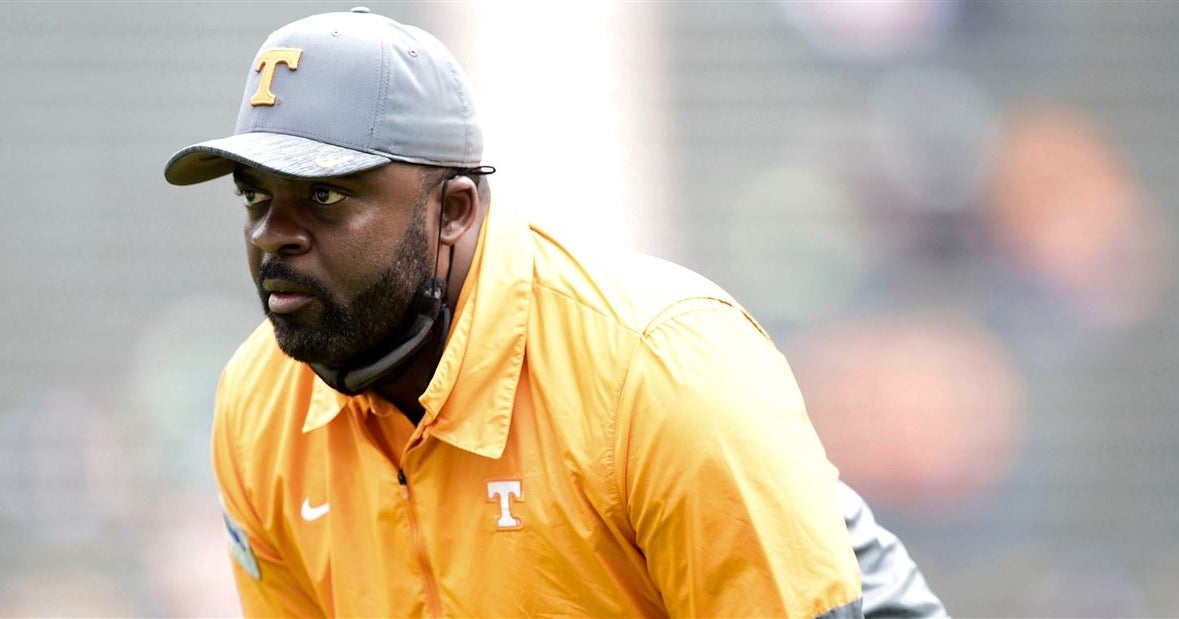 Jean-Mary discusses the rotation of Vols, LB veterans on 'Vol Calls'
Tennessee Linebacker Coach Brian Jean-Marie appeared on the Flight Network's "Vol Calls" radio show Wednesday night to discuss the Vols linebackers four games in the season and to get a preview of their important game on Saturday in Missouri. Saturday's game between Tennessee (2-2, 0-1 SEC) and Tigers (2-2, 0-1) is scheduled to start around noon EST and will be televised nationally on SEC Network.
Jean-Mary followed first-year head coach from Tennessee Josh Heupel by appearing on Wednesday's radio show. The appearance allowed Burns to discuss the development of Tennessee linebackers, including the four veterans who have been involved in their rotation in that position so far this season. He also spoke about the challenges of playing linebacker in the modern era of college football, his first impressions of Knoxville and how he ended up joining the Flights staff earlier this year.
Tennessee just suffered a 38-14 loss on Saturday night to Florida in the SEC Flight opener. Missouri suffered a 41-34 overtime loss Saturday at Boston College.
The Vols have won their last two meetings with Missouri, including a 35-12 victory last year at Neyland Stadium. The Tigers hold a 5-4 advantage in the all-time series.
Here's everything Jean-Mary said when he appeared on "Vol Calls" Wednesday night.