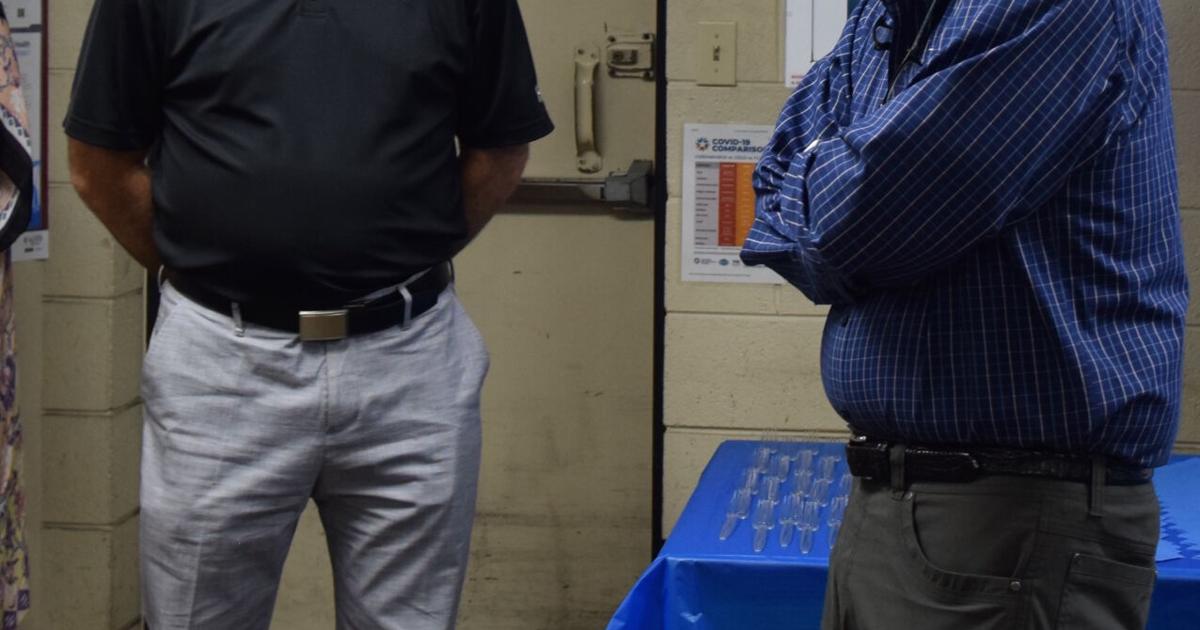 leader of PT celebrates 60 years of employment there | Business
ENID, Oklahoma— A well-known local businessman turns 60 in the job this month.
James R. Parrish, CEO of PT Coupling and son of company founder RC Parrish, is celebrating his sixth decade with PT and has no plans to retire.
PT has been in business in Enid since 1951, while Parrish began working there full-time in 1962. Staff from PT's global headquarters gathered on Thursday to celebrate Parrish's birthday and his contributions to the business.
He started working part-time at PT when he was 10, but became full-time after he married at 21.
"When you grow up doing that, you hate quitting," he said. "We've been lucky to have some really great people to help us grow over the years. We've had a lot of changes in my 60 years here.
PT has become a global supplier for businesses looking for high-quality products at a fair price, Parrish said. PT operates multiple manufacturing sites in Oklahoma and Mississippi that create products for industries including industrial, petroleum, chemical, pharmaceutical, agriculture, mining, municipal, and utilities .
"We were very lucky that the rest of the Parrish clan stayed here and decided to make a living here," Parrish said. "They did a wonderful job, my son, my daughter, my three grandsons and my granddaughter at one time were also here."
Matt Parrish, son of James and current chairman of PT, said no one has been around as long as his father.
"We take great pride in being a family business," Matt said. "He's been very supportive of everything I've done and everything my management team is doing. He's been a great mentor and coach to me and many others.
"He never took all the credit," Matt said. "He was part of the success and was always very selfless. I also feel like I have adopted this mindset. We succeed, it's not thanks to me, it's thanks to all our staff.
Several others have stuck around for decades, as has Parrish.
Ron "RK" Kruckenberg retired from PT seven years ago after more than 50 years working in the manufacturing industry as a shop superintendent for Central Machine & Tool before the company was renamed PT .
James Parrish was in high school when Kruckenberg started working there. Little did they know they would be colleagues for over 50 years
"All my stories about him are good," Kruckenberg said. "He and I worked together. He ran the business and let me run the shop for 36 years. He was my boss, but we worked together more like brothers. It's been really fun, a fun ride.
To youngsters hoping for career longevity, Parrish said, "You have to be passionate about what you do and do it every day.