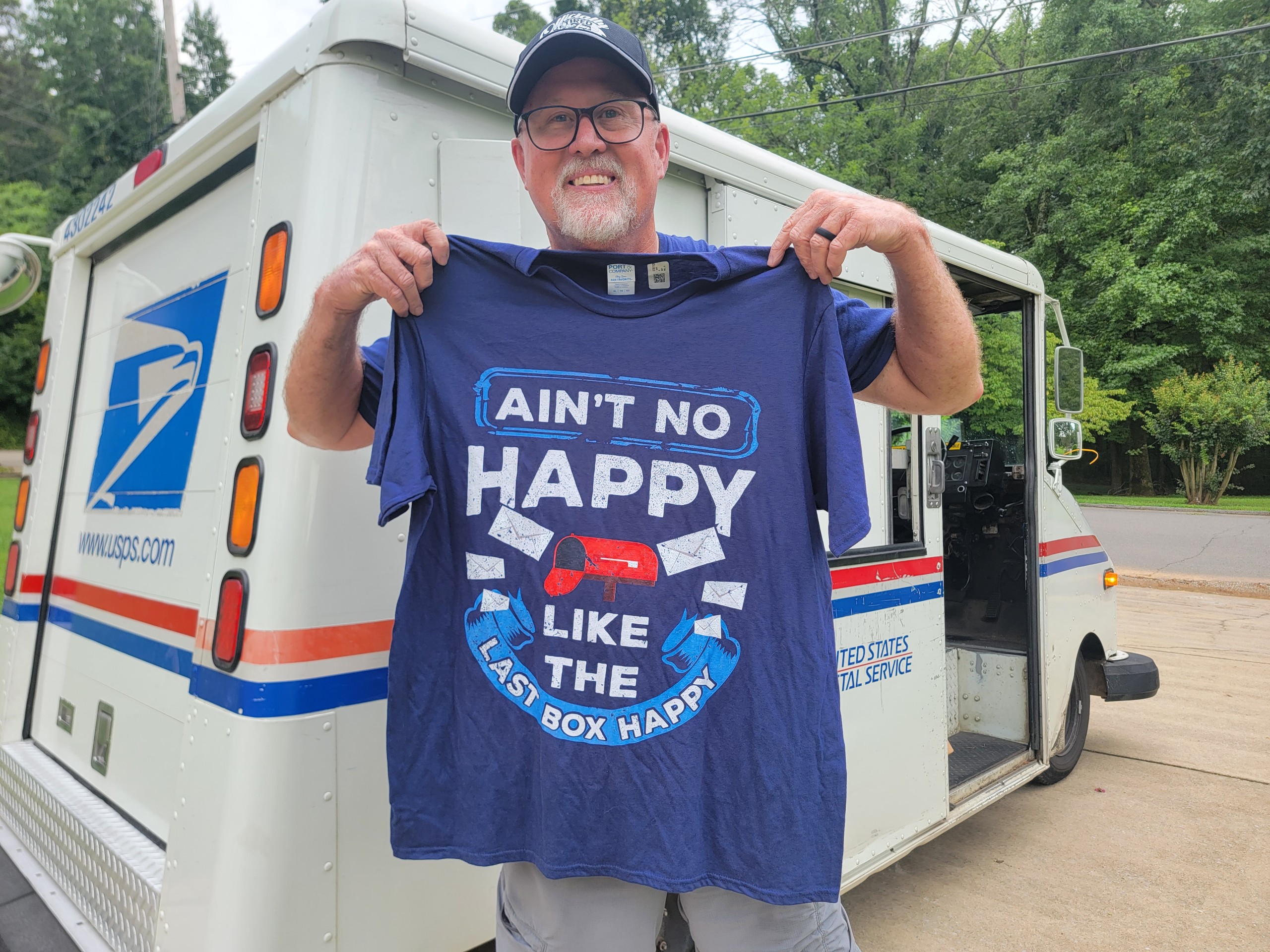 Mailman known for exceeding expectations retires after 32 years
A local postman who went above and beyond his job description for more than 32 years and received an unusual farewell from his postal route on his last day of deliveries.
The streets were lined with balloons and posters wishing Darrell Smith a happy retirement.
Smith has operated the same mail route for over 32 years. During this time, he managed to create a reputation worth celebrating. Not your average postman. He takes on tasks that you would only expect from your closest friends and family. Tasks like burying pets and preaching funerals. Dorris Ellis is one of the residents Darrell visits daily. She said Smith had been a light to her.
"Everyone he delivers to is like a member of his family. I really mean that. If someone is sick, he can bring them food. If they need it, go to the doctor, he can take them to the doctor," Ellis said. "He buried our kitty who was dead. We were so close to this little cat and he buried him. My husband was terminally ill. So I was staying at the hospital with him day and night. One morning I look up and it was like, quarter to six and there was Darrell, he had brought my breakfast.
Smith said that in every job there is a chance to serve others.
"Yeah, I mean, it's the only meaning of life. Life is really about relationships. Of course, the most important relationship is with the Lord and then with people. Our job is a ministry, you know? Everyone thinks "well, a pastor, his job is in ministry", but in reality everyone's job is ministering to others. said Smith. "It always comes back to the Lord. The Lord has been good to me and loved me. It is by his Word and by his Spirit that he tells us to love others. So it's really just trying to love people and serve them. That's really all it boils down to.
Smith will remain active in the community. He said his first activity as a pensioner will be traveling to Zimbabwe to visit his daughter and grandson.