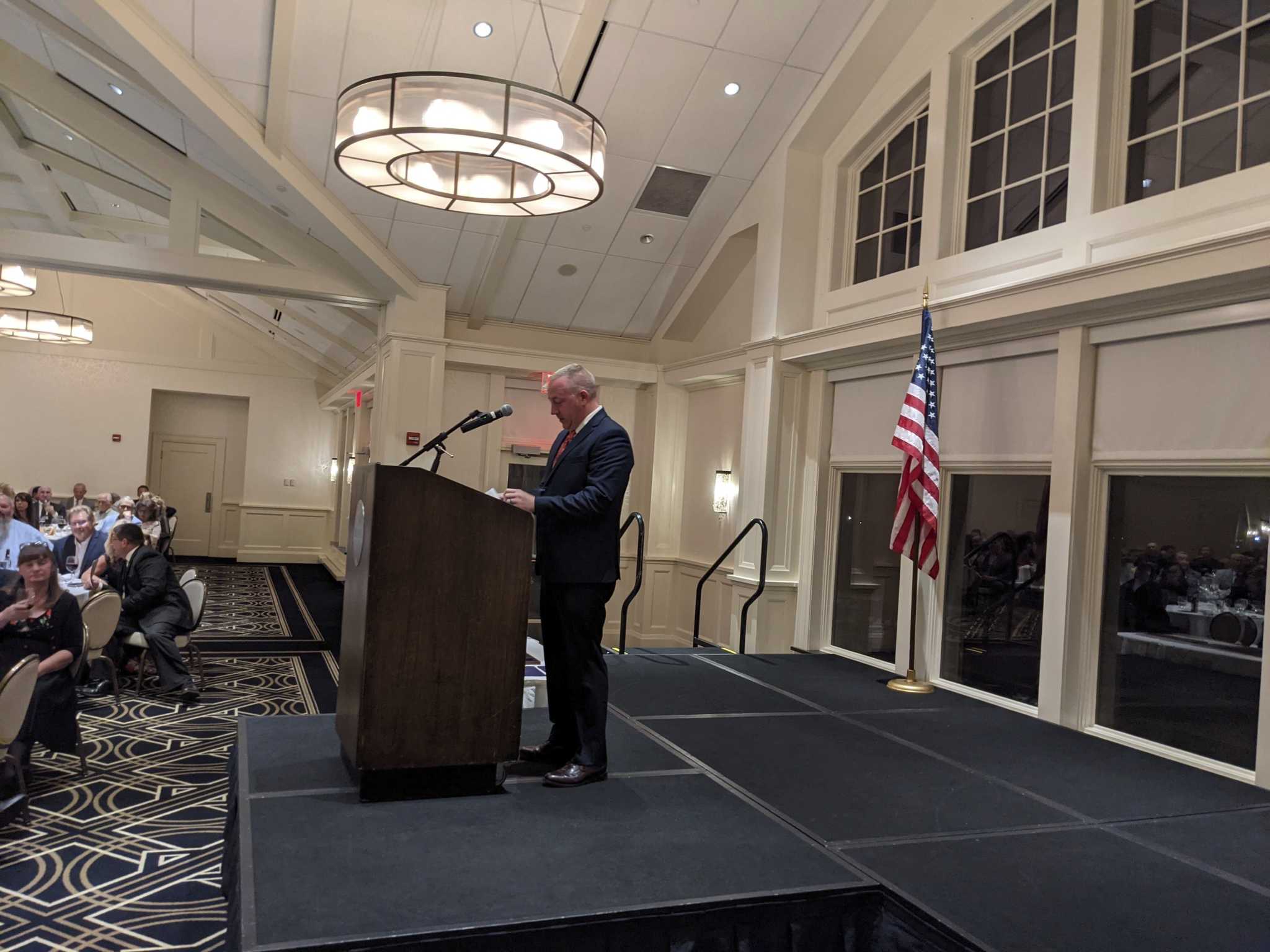 Officers, firefighters honored for exceeding their job description
For most law enforcement and firefighters, there is no ordinary day. But five in Midland County have shown what they're made of at very unusual times.
Five of those men were honored on Tuesday at the 55th Annual Carl & Esther Gerstacker 2021 Law Enforcement and Firefighter of the Year Awards Banquet hosted by the Midland Exchange Club at the Midland Country Club.