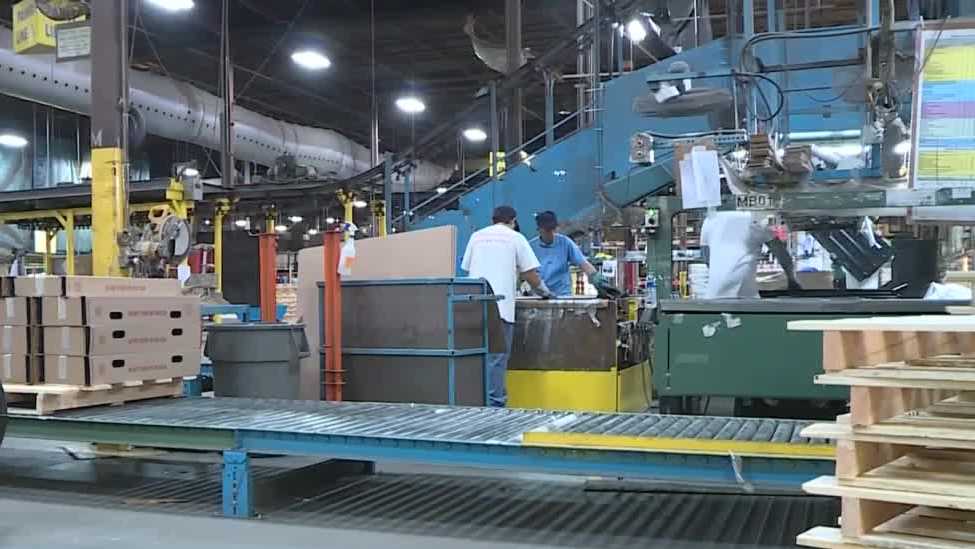 Professor talks about several reasons for workforce squeeze, shortages
When the pandemic struck, Ashley Swoboda found herself on the front line making N-95 masks for 3M. "I was needed, but I wasn't helping where I wanted," she said. Over time, she found herself wanting more. "I was still working a bit, but full time I returned to nursing," Swoboda said. She is now a traveling CNA. "I was ready for a change," Swoboda said. She is not alone. Swoboda is part of a workforce trend that is becoming increasingly evident. "Regardless of the pandemic, they said, 'I don't know if they want to come back the same way with the same challenges and have the same pay. Maybe it's time for me to go somewhere else, "" Dr Josie Schafer said. She is the Director of the Department of Public Affairs Research at the University of Nebraska Omaha. She said it's not that people aren't working, it's that many are changing jobs. "I think a lot of people have decided to enter the workforce in a different place than they used to and that's where we feel the labor shortages," Schafer said. In a state like Nebraska which already has a low unemployment rate which leaves some industries behind. "In Nebraska, we have more low wages than high wages," Schafer said. "People in these low-paying jobs were more likely to be made redundant because they were more likely to seek new occupations." Add an aging workforce and fewer young people staying in the state, the talent pool tightens. "It used to be a lot of workers for every aging adult and now it's getting a little smaller," Schafer said. Schafer said that in order to survive, companies will have to make their own transitions. "I think we need to continue to network and think about the benefits, the packages that attract people," Schafer said. Schafer recommends that they find ways to adapt to attract and retain workers. "What are people paying compared to what's going on in another state," she said. "How do we have a productive workforce that's also remote because we know it's really important."
OMAHA, Neb. –
When the pandemic struck, Ashley Swoboda found herself on the front line making N-95 masks for 3M.
"I was needed, but I wasn't helping where I wanted," she said.
Over time, she found herself wanting more.
"I was still working a bit, but full time I returned to nursing," Swoboda said.
She is now a traveling CNA.
"I was ready for a change," Swoboda said.
She is not alone. Swoboda is part of a workforce trend that is becoming increasingly evident.
"Regardless of the pandemic, they said, 'I don't know if they want to come back the same way with the same challenges and have the same pay. Maybe it's time for me to go somewhere else, "" Dr Josie Schafer said.
She is the Director of the Department of Public Affairs Research at the University of Nebraska Omaha. She said it's not that people aren't working, it's that many are changing jobs.
"I think a lot of people have decided to enter the workforce in a different place than they used to and that's where we feel the labor shortages," Schafer said.
In a state like Nebraska which already has a low unemployment rate which leaves some industries behind.
"In Nebraska, we have more low wages than high wages," Schafer said. "People in these low-paying jobs were more likely to be made redundant because they were more likely to seek new occupations."
Add an aging workforce and fewer young people staying in the state, the talent pool tightens.
"It used to be a lot of workers for every aging adult and now it's getting a little smaller," Schafer said.
Schafer said that in order to survive, companies will have to make their own transitions.
"I think we need to continue to network and think about the benefits, the packages that attract people," Schafer said.
Schafer recommends that they find ways to adapt to attract and retain workers.
"What are people paying compared to what's going on in another state," she said. "How do we have a productive workforce that's also remote because we know it's really important."