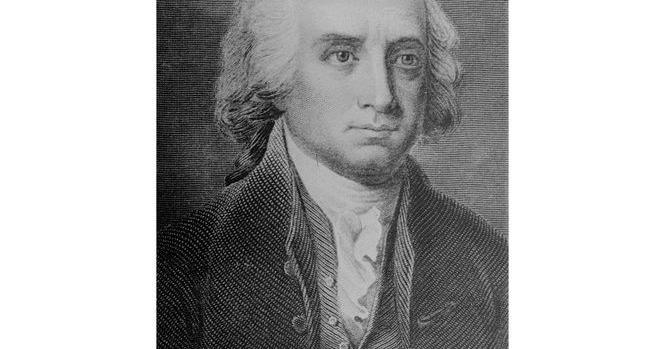 Quin Hillyer: Woke Montpelier executives considering massive land grab in Virginia | Quin Hillyer
The left-wing cabal that designed a Hostile takeover James Madison's Montpelier Estate officially plans a massive "heritage area and trail" that encompasses an area 70% the size of Rhode Island.
The person hired to plan this unprecedented project will also be tasked with an educational role, not about Madison or the Constitution, but "to plan and implement educational programs that address the legacy of slavery and racism. in our state and our nation.
Someone should tell Virginia Governor Glenn Youngkin and Lieutenant Governor Winsome Sears to make sure none of this infringes on property rights and to make sure that no funding from the state of Virginia serves to promote misnamed "anti-racist" remedies such as the discredited 1619 Project or critical race theory.
According to Montpellier job description for a commemoration project director, the project, called Arc of Enslaved Communities, "is an 850 square mile heritage area radiating from the spine of the Southwest Mountains in a historic region of central Virginia".
The area, the jobs listing says, "encompassed one of the highest concentrations of enslaved Americans during America's formative years." It is indisputable. The following sentence, however, is extremely dubious: "These enslaved communities formed the socio-economic, cultural and intellectual backbone of an ecosystem that produced, among other things", the Constitution (Montpelier's Madison) and the Declaration of Independence (Monticello's Thomas Jefferson) .
As I reported in the Washington Examiner magazine last month, the original idea was to turn the entire area into a United Nations World Heritage Site. Sometimes UNESCO heritage sites involve "the transfer of responsibility from private ownership to local and territorial governments". Furthermore, "the identification and delineation of properties can involve a range of legal and financial implications, as well as technical complexities, and can potentially raise a number of cultural, social, political, economic, human rights issues. 'man and religious'.
And a University of Washington Law School in 2011 paper noted that the program "may have created a culture of economic and political quagmires".
It is unclear whether the idea of ​​UNESCO is still part of current "heritage site" planning, but the very idea of ​​such a large heritage area is worrying.
Meanwhile, the bizarre claim that enslaved communities form the intellectual background of the Declaration and Constitution was posed in a Harvard forum in 2021 by the current Montpellier board chairman, James French, who organized the takeover of the Madison real estate foundation. There, Montpelier archaeologist Matt Reeves explained his interesting but unproven theory, which Reeves said he brought from Africa, called "dark engineering". From there, French embarked on the hypothesis that somehow enslaved communities provided the intellectual underpinnings of the Constitution.
French said of Madison that the slaves were "the people he relied on for everything, including his ideas, his sustenance, his wealth, his power and everything. And it's really disputed knowledge now, and that dispute is revealed by archaeology.
"It's not just the labor that's flowing slaves to Madison, it's the culture. It's ideas. It's intellect." All of this, says French, comes from "ground truthing." That's why, he says, he wants a giant heritage site to cover the entire way from Fredericksburg to the mountains and back to Richmond.
As French himself repeatedly describes, he is engaged in power politics, perhaps including plans for what could be a massive land grab – all in service of such a huge leap of logic. that is nonsense.
Virginie had better beware of his plans. And the National Trust for Historic Preservation, which owns Montpellier, should reconsider whether this hyper-ambitious nonsense is something it wants to support.
Quin Hillyer, a native of New Orleans, is a senior commentator and editor for the Washington Examiner, working from the Gulf Coast. This column originally appeared in the examiner. He can be reached at [email protected] Its other columns appear at www.washingtonexaminer.com/author/quin-hillyer.