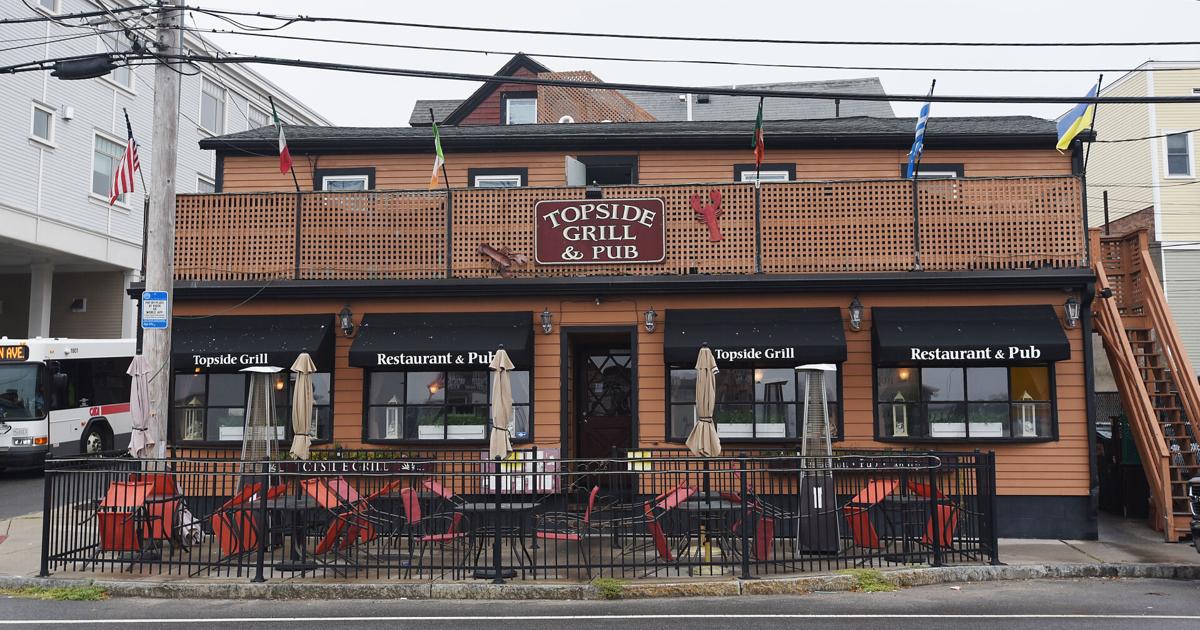 Staff shortages sank Topside Grill, owner says | New
The Topside Grill and Pub, an establishment on Rogers Street with a "Cheers" vibe where everyone probably knew each other's names, has closed after 35 years in business.
Owner Doug Silva said difficulty hiring and retaining staff was a major factor in the decision.
"You're only as good as your team," Silva said, adding that Topside Grill came out on top.
"We have been blessed. We have had many good years. This year has actually been the best year we've ever had and we've come to the point, if we're going to go out, we're going out on our own terms and not having to say 'I can't open today because which I don't have the staff for.
Even after the restaurant closed after the close of business on Saturday, September 10, customers continued to come in.
As Silva sat with a reporter for an interview at the upstairs bar last Tuesday, people came looking for seats.
"I was coming to support you before you closed," said Dawn Caraway from Gloucester.
Silva said the phone kept ringing.
"The last few days the outpouring of people has been very nice," he said.
On September 8, the Silva family published an article about the closure of the restaurant.
"We are saddened to say that this week will be our last. As many others have experienced in the industry, it has been a difficult climb between the impacts of COVID (-19), increased product costs and labor shortages," the family wrote on Facebook, thanking their customers and "remarkable staff."
Pandemic changes
The restaurant typically had about 30 to 35 employees, Silva said, along with a couple who had been with the restaurant before he came on board.
"Unfortunately, there just weren't enough. As labor issues continue, it has become increasingly difficult to manage," he said. "But we got to the point where we just said it was time. It's a different industry now.
Silva said the family had already faced rising food and labor costs, "but getting people in is the hardest thing these days, it's to find people.
Years ago, people stayed in a job and worked their way up, which made it easier for long-serving employees to train new ones, he said.
The COVID-19 pandemic has changed the industry and the work ethic. He said people no longer seemed to view work as a necessity.
"I think people got fed up and they said 'If I don't have to put up with being told what to do, then I won't do it…' There's a bit of that that you have to respect, but at the same time, you can't run a business that way.
In all sectors
Ken Riehl, CEO of the Greater Cape Ann Chamber of Commerce, said 'Catering businesses in particular continue to have hiring challenges, especially the low-wage type of staff, such as kitchen help and even the waitress and positions like that, but that's really in the whole accommodation category."
Most hostels and hotels in Cape Ann are also looking for help. He said most local restaurants, including in Essex where he lives, were not open seven days a week this summer.
Riehl said that was a result of the pandemic and people changing jobs.
"Our young people in particular, they are not coming back to the labor market and doing these kinds of jobs in the same number before the pandemic. and we just don't understand why that's the case," Riehl said. Most restaurants have been successful, he said, but owners are tired of doing much of the low-end work.
Sal Di Stefano, the city's director of economic development, echoed Riehl.
"Mayor (Greg) Verga and I have worked with businesses in Gloucester, and almost all of them are experiencing staffing shortages," said Sal Di Stefano, the city's director of economic development, in an email. "The problem is not just in the restaurant industry, it affects all industries. This staff shortage is not unique to Gloucester, as cities and towns in Massachusetts and across the country are struggling to retain and recruit employees.
"The city has worked closely with MassHire and the Greater Cape Ann Chamber of Commerce to find ways to support Gloucester businesses," added Di Stefano.
"Something in the making"
Doug Silva said his father, Dennis, opened Schooner's of Gloucester in the summer of 1988. The family owns the two-story restaurant at 50 Rogers Street, which was built around 1940, according to city records.
In 1999 his father sold the business and the Schooner passed through two different owners before the family bought it out in 2007.
"It was called Schooner's of Gloucester and Topside Pub so we changed the name to Topside Grill and I came in 2008 and we're here. We've been here ever since," Doug Silva said. His father is semi-retired but still helped him.
Silva said he grew up within the walls of the restaurant. He is a classically trained chef with a degree in business management and economics from the University of Massachusetts at Amherst.
Silva, 42, says he has a 2.5-year-old son and is looking for some time off.
He said it wouldn't be the end of an on-site restaurant, hinting there would be a different owner, but he couldn't elaborate. "But there is something brewing in this area," he said.
Ethan Forman can be reached at 978-675-2714 or [email protected]