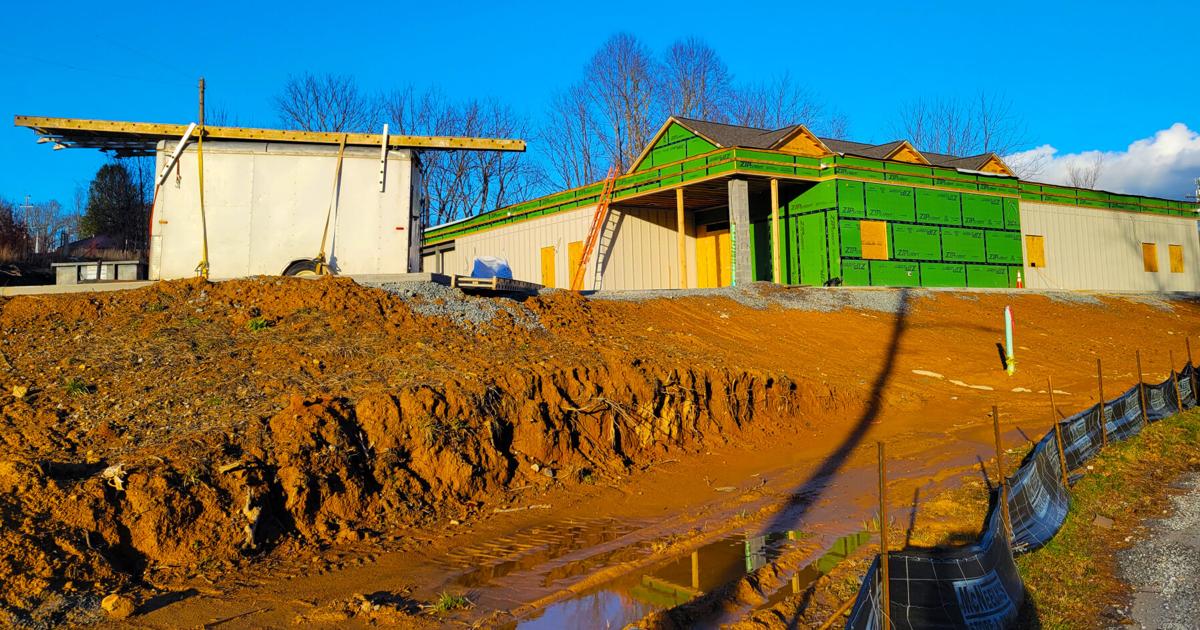 The City can hire a center director | News
Brevard City Council began making plans for the next fiscal year and beyond at its strategic planning retreat on Wednesday, including possible staff additions and the hiring of a full-time administrator for the new Mary C. Jenkins Community Center.
The retreat took place at the county library, where council members heard several presentations and discussions from city departments during the day-long meeting ahead of budget workshops and hearings later this year. A recurring issue before city leaders was the growth of Brevard and the need to plan, as well as staff services for more local residents as the community continues to expand.
Acting City Manager Steve Harrell presented Council with a Memorandum of Understanding for approval between Council and the Mary C. Jenkins Community Center Board of Trustees to hire a Community Center Manager to oversee the operations of the Jenkins Center before the end of construction in September. The new employee would report to the City Manager, but would work with the Center's Board of Directors to plan and oversee various programs at the Carver Street location. The successful candidate would additionally be responsible for facility rentals and events at Depot Railroad Avenue Park and the French Broad Community Center near Brevard College.
"We have been working closely with the board and plan to send them the job description to see if they have any feedback for final approval at our next city council meeting," the mayor of Brevard said. Maureen Copeloff.
Harrell also briefed council members on a proposal for the city to hire its first public information and IT specialist to manage the city's official webpage and social media, as well as to serve municipal point of contact for public relations and marketing.
"These job duties are generally common for cities our size in the state of North Carolina," Harrell said. "In particular, public outreach would be really helpful in keeping people informed of the status of projects and why certain positions have been taken by the city."
Increase in Public Security and Public Works personnel
As the board considered possibilities for the new positions, members also received requests from the police, fire and public works departments to expand their employee rosters amid ongoing budget discussions.
Brevard Fire Chief Robert Cooper asked the council to not only consider raising trainee firefighter pay from $8.71 an hour to $15 an hour over the next few years, but he wants also expanding its staff from its full-time position with several part-full-time employees to include three full-time positions rotating on 24-hour shifts.
"We're handling more call volume than any other fire department in the county and that's without the first primary medical response," Cooper said. "Three county departments have more full-time staff than us. This would allow us to improve overnight responses and reduce our overall response times. My initial thought was to put two per shift and hope for one, but I understand the stresses everyone is under right now. It's something I've wanted to put in the budget for the past few years, but I've always been told 'no new staff'. This really should have been done years ago.
Brevard Police Chief Thomas Jordan also hopes to expand his staff, but is asking for a reorganization that would downgrade the post of deputy chief to captain and add an administrative captain responsible for code enforcement duties previously handled by control. animal and planning board zoning enforcement.
"What we're looking to do is add two positions, one is a code enforcement officer and the other is a police captain, to accommodate our reorganization efforts," Jordan said. . "It's the big ask in terms of resources, but I think it's worth its weight in gold given the issues and challenges we will face now and in the future."
Brevard's public works department also wants four new staff positions: one new position would be added to the buildings and grounds division, another to water distribution, and two positions to sanitation staff.
"Overall, we were able to accomplish our tasks by meeting the needs of the city, but sometimes things get delayed due to staffing issues," said public works director David Lutz, adding that he does not had never asked for a staff increase before. . "Members of the public were understanding as no one could foresee the growth of our recycling programs or even the addition of a second truck to meet an expanded schedule."
Where to put more municipal staff?
The prospect of increasing the number of full-time municipal employees raises the question of where all the additional positions would physically work.
While these additional requested positions will be considered later this year to be considered as part of the annual budget process, Copelof suggested that there may already be a solution to accommodate larger municipal staff in the future. .
"I would like to approach City County possibly using part of the courthouse if they make a decision on what they plan to do regarding courthouse functions," Copelof said. "I'm just tossing around, but I think the discussion of future collaborations with the county working together on a long-term plan for the courthouse might be worth it."
Mayor Pro Tempore Gary Daniel agreed.
"I think we talked to county officials about it and they didn't say 'no,'" Daniel said. "I think it's important that the courthouse retains its governmental role."
Councilman Aaron Baker was more cautious about this proposal.
"I think it's important for the county to know that we would talk to them about it," he said. "Obviously it's their ultimate decision, but when it comes to our priorities, I'm not sure I'd even place it anywhere right now. It's an intriguing idea, but we should at least let them know. knowing that we would talk to them about it if necessary or necessary.
Brevard City Council will consider staffing proposals and other requests at budget workshops April 18 and May 2 at West Main Street City Council Chambers. A public hearing on the 2022-23 draft budget is scheduled for the regular council meeting on May 16 beginning at 5:30 p.m. at Brevard City Hall. A third budget workshop, if needed, is scheduled for Monday, June 6, and final adoption of the city budget is scheduled for June 20 meetings. All of these meetings are expected to be streamed live on the city's official Facebook page.
Jonathan Rich can be reached at (828) 883-8156 or [email protected]
which would also oversee the operations of the historic railroad depot and the French Broad Community Center.