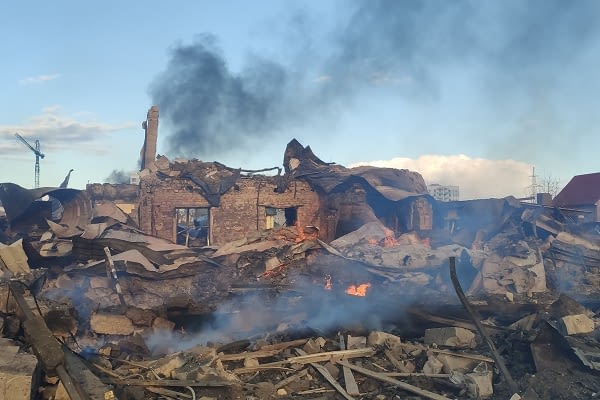 The war in Ukraine is at a 'critical' time and they have 'won the occupation battle and condemned Putin to eternal isolation' – London Business News
Ukrainian forces have "already partly won" the war but a government source warned that "the next three weeks will be critical".
The Kremlin is preparing for a major offensive in eastern Ukraine and British intelligence expects a pivotal phase of the war as Russia has turned its attention to Donbass because they failed to take kyiv.
Vladimir Putin is trying to salvage his "special operation" in Ukraine and NATO Secretary General Jens Stoltenberg has warned there will be an upsurge in fighting in the east.
Learn more about the Russian-Ukrainian war:
A senior government source told The Times: "The next three weeks will be crucial.
"[The Ukrainians] have already partly won. They exhausted the Russian army, won the occupation battle and condemned Putin to eternal isolation.
"Can they repel the Russian army? Can they break the Russian army? May be.
"It depends on how much help we can all provide."
The British government is seriously considering sending armored vehicles to Ukraine, which will be a game-changer in the war, as the UK has only sent anti-tank weapons and other weapons to the country.
The British government could send Mastiff armored vehicles that the British army has used in Afghanistan, it seems.
The Kyiv government has warned its citizens to leave eastern Ukraine as they prepare for an assault.
On Wednesday evening, President Volodomyr Zelensky told Ukraine: "We will fight and we will not back down.
"We will seek all possible options to defend ourselves until Russia begins to seriously seek peace.
"This is our land. This is our future. And we won't let them down.