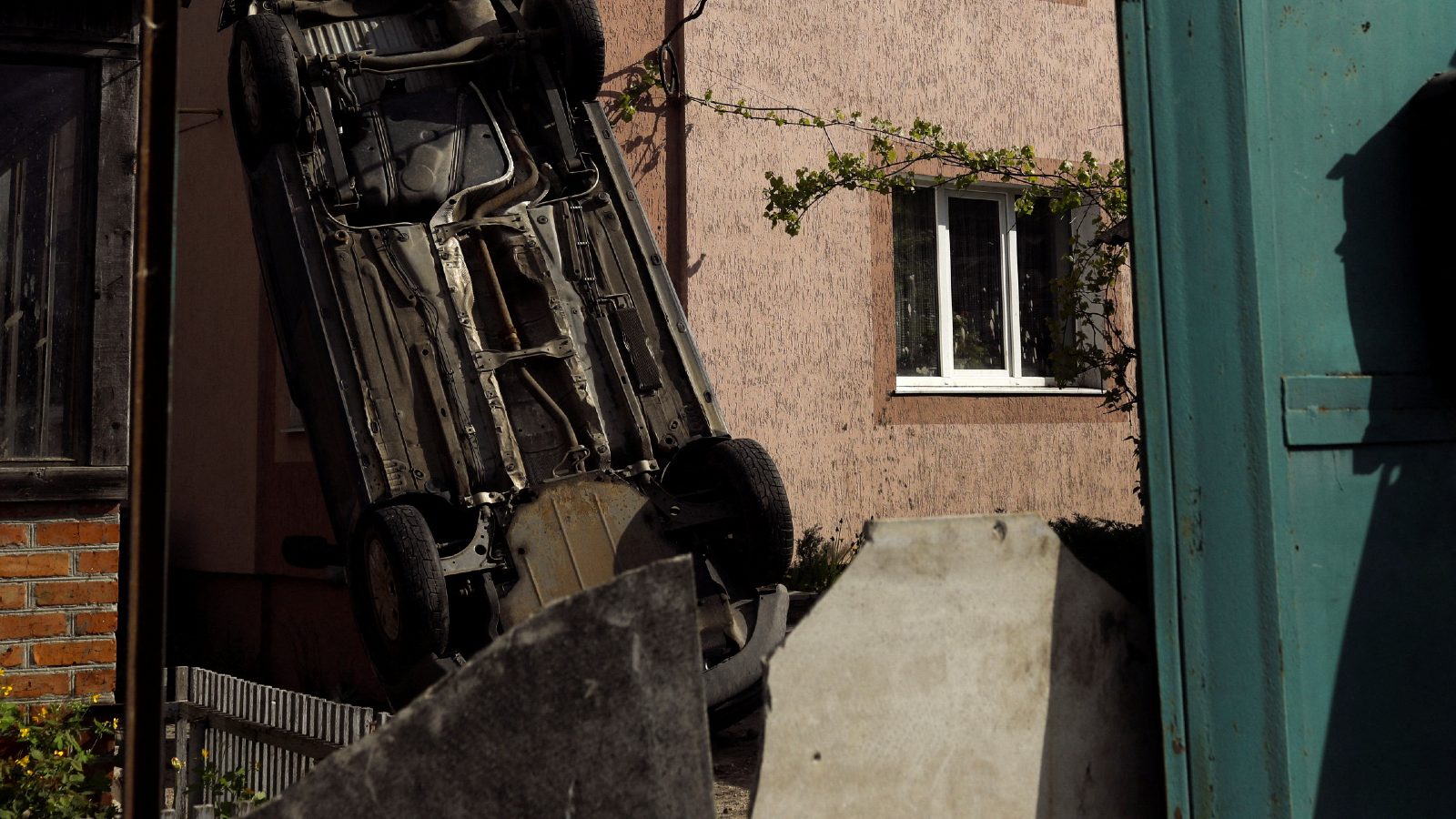 Ukrainians against Russian occupation detonate car bomb in Melitopol, injuring 3
A view of an overturned car after a Russian bomb hit a garage, amid Russia's attack on Ukraine, in Kharkiv, Ukraine (Image: REUTERS/Representative Photo/Ricardo Moraes)
The explosion occurred near a building that belongs to the head of the administration appointed by Russia
Reuters

Kyiv, Ukraine

Last update:

May 31, 2022, 7:16 a.m. HST

FOLLOW US ON:
A car bomb exploded in the Ukrainian city of Melitopol city ​​on Monday, injuring several people in what the Russian investigative commission and a Ukrainian official said were the work of Ukrainians opposed to Russia.
"On May 30, 2022, an explosion reportedly took place in the center of Melitopol near a residential building at the time of the distribution of humanitarian aid, which was organized by Ukrainian saboteurs," the Russian investigative commission said on its website.
According to preliminary information, three people were injured, the committee added.
MelitopolThe exiled mayor of Ivan Fedorov also reported the explosion in a separate statement, adding that it occurred near a building belonging to the Russian-appointed administration chief.
He said it was possible the blast was the work of local resistance as townspeople continued to protest against the occupation.
Earlier on Monday, Kremlin spokesman Dmitry Peskov condemned the blast, saying attacks on civilian infrastructure in Russian-occupied areas of Ukraine were "outrageous".
Read all the latest IPL 2022 news, breaking news and live updates here.