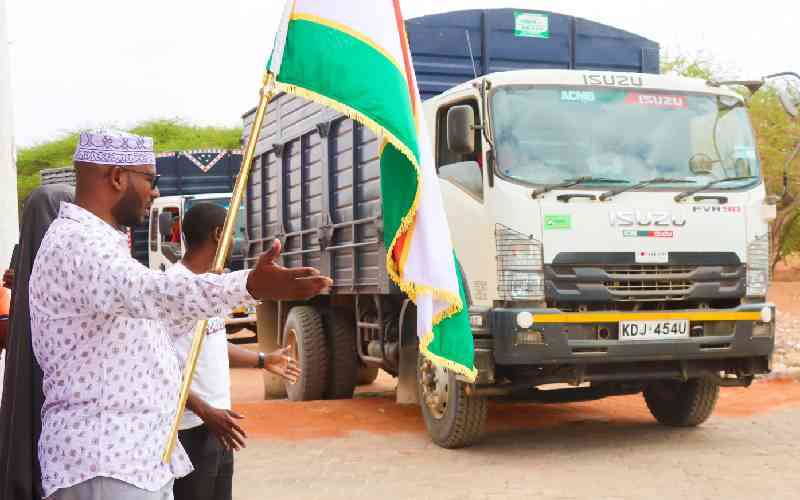 Wajir 'ghost' workers: Governor stops new jobs
Wajir County has halted recruitment of new employees until the ongoing human resources audit is completed.
Governor Ahmed Abdullahi said his administration has hired a team of technical experts who are working with the help of the personnel management directorate and county civil service board to help carry out the exercise.
Abdullahi, who has made a return as head of the county, said the audit will be carried out across all departments and will include but not be limited to directors, deputies and deputy directors to determine if they have the requirements. academic qualifications required and appropriate for the respective. works.
The governor issued a stern warning to people with forged or forged documents, adding that they would not be spared if found guilty.
"We have 6,000 county employees and 1,500 of them have been discovered as ghost workers. I don't hire anyone; the board is not recruiting anyone. We have frozen recruitment of new employees until we clean up the workforce," he said on Tuesday at the launch of a 69 million shillings worth of medical items. .
There have been allegations that many people have been put on the county payroll to earn salaries without even having employment or contract letters, while others, who have been procedurally employed , have not been rshow up for work over the years.
As such, the audit exercise, the governor said, will seek to establish whether they were lawfully employed.
He regretted that Wajir turned into a recruiting office hampering the provision of essential services to residents.
Governor Abdullahi, however, denied any witch hunts, calling the exercise an attempt to get rid of the ghost worker workforce so he could meet his service delivery priorities.
"I just want to issue a strong warning to county employees taking pay without setting foot in the office, that they would be treated legally and procedurally as set out in the HR manual," he said.
He added: 'It is very unfair for one doctor to spend a full day in the hospital while another is comfortable at home, but they are both on salaries as county employees. ."
Abdullahi said that as a result, public funds have been channeled into dependent salary payments of essential services.
He revealed that 78% of the funds were spent on employee salaries, leaving a meager 22% for development purposes.
"No one will be favored in this exercise. Even if a member of my own family earns income without working, he will be removed from the county workforce. If you're on the payroll, work, show up in the office, earn rightly and no one will be victimized," he said.
Abdullahi, who is nearing his first 100 days in office, had vowed to tackle what he called a bloated workforce that needs urgent reform to enable the prioritization of development programs.